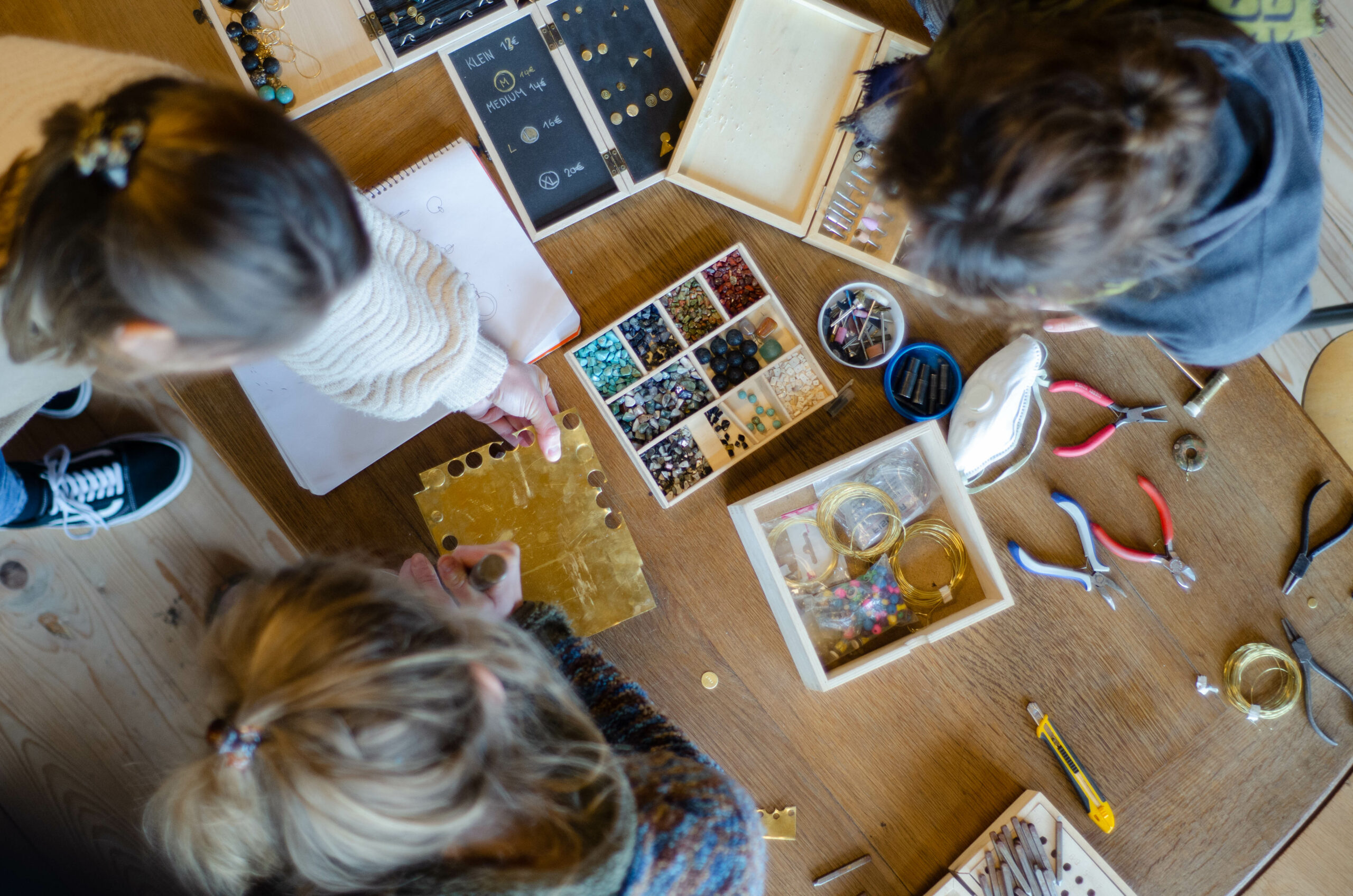 "Happiness doubles when you share it!"
That's why I would like to share my passion, utensils and knowledge with you. For this I offer you workshops for making jewelry or making your own poncho. In small groups, I'll show you how things are often not that difficult once you do them. At the end you go home with your very own, self-made jewelry. Your loved ones are sure to be very happy about such a personal gift.
I would be happy to welcome you and your friends to my mobile studio for a do-it-yourself jewelry workshop. In the 3 hours course you can design and manufacture up to three pieces of jewelry yourself. For this I will provide you with the material, tools and my knowledge.
Price per person 50 €!
approx. 3h
Material: brass and precious stones
If you are interested, please write me an email and we can make an appointment together. info@koermi-koermet.com
I am looking foreward to hearing from you!